Hamilton, NJ Summer Camp is Here!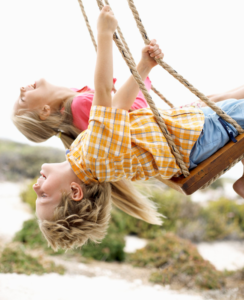 Children's Garden Day School is proud to offer your youngsters a Hamilton, NJ area summer camp experience jam-packed with fun and exciting ways to spend the summer days. Beginning on June 24th, 2019, we make sure your young learner or growing pre-teen stays active and busy engaging in a wealth of indoor and outdoor activities.
Some of these include…
Exotic Animal Show
Inflatables
Bowling
Bricks for Kids (Lego)
Water Slides 
Bricks Bots and Beakers 
Pony Rides 
Home Depot Workshop and More!
Perfect Summer Camp Experience
Children's Garden Day School's summer camp in Hamilton, NJ offers an exciting program for children ages 5 up to 12. Our summer camp program begins on June 24th, 2019 and runs for 9 weeks until August 23rd, 2019. Summer camp hours are from 9:00 am thru 4:00 pm. Before and after-care services are available, so please be sure to ask about earlier drop off or later pick-up.
We know how difficult it can be to find a great summer camp in Hamilton NJ at a reasonable price. Our rates are the best in Mercer County, call to see just how affordable we are! Our sprawling 1.45 acres is specially designed to deliver your child or children the best possible ways to spend those hot summer days! We are in the process of constructing a covered pavilion that will be ready for this season.
More Reasons to Sign-up!
With so many fun things planned, your child will be plenty busy the whole summer through. So instead of days by the windowsill, wondering what do next, your kids will be asking what does Children's Garden have in store for us today!? Just have a look at only a few of the cool and exciting trips we have ready for your child or children…
Crystal Springs Water Park
The Funplex 
NJ Planetarium                                                                                                     
AMC Movie Theaters
Jenkinson's Aquarium
Mercer County Park Trip
Pirate Adventures – Jersey Shore
Pump It Up! – Hamilton                                                                                                
Come and join us for a fun-filled action packed Summer camp adventure conveniently located in Hamilton, NJ!